First Coast Computer Services
Assisting companies and home users
Today, the use of computers is seemingly inescapable. When they work correctly, they make our lives much more rewarding. When they fail, to call it a distraction can be an understatement.
Whether a large corporation or a grandmother trying to Skype with her grandchildren, it's fair to say that technology can be a real problem if it is not working correctly. Issues seem to happen at the very worst moment.
First Coast Computer Services serves St. Augustine Florida, and the surrounding "First Coast" Area. On Site Service means we come to your home or place of business and work through your technology challenges in a patient, polite and understanding manner.
Having a trusted technology advisor, who will patiently listen to your needs and issues is what is called for when you need technology help. Sometimes all that's needed is a bit of training. Other times it takes a concentrated effort to resolve the problem. Or you may wish to replace the failing technology. You can trust that FCCS will work with you to determine the best approach for you. We will work with you in figuring out the best solution, and help you accomplish it.
Steven Aldrich founded FCCS and has more than 20 years experience working with large and small companies, as well as home users of technology. Patient, attentive, and cost effective service is what you should expect. Rest assured that is what you will experience when you contact FCCS.
Call FCCS now at (904) 479-5661.  Or use the contact form in the footer below and we'll contact you to set up an appointment.
Services Provided
Windows or Mac – iPad or Tablet
Hardware or Software repair or setup
Printer set up
Networks, Wifi, set up, troubleshooting
Email synchronization across devices
Virus Removal and Prevention
Data Backup & Recovery
Training on hardware and software
ON-SITE
Service in your place of business or home solving your technology issues. Which provides better outcomes for you, and your staff or family. Plus, You don't have to disconnect anything, or go anywhere. I come to you.
EXPEDITED SERVICE
Typically, your phone call will get me, personally. But if not, you will receive a call back within 2 hours to schedule an appointment.  Most service calls take less than 90 minutes.
AFFORDABLE – RELIABLE 

SERVICE
Over 20 years experience. Expedited Service costs are less than competitor's normal service charge. See some of my Testimonials below.
ESET Endpoint Security provides multi-layered protection
Network Attack Protection, Exploit Blocker, Botnet Protection and World-Class Antivirus and Antispyware. Save on ESET with FCCS by sending an inquiry here.

Windows Product Service and Training
FCCS services all PC makes and models, as well as all current Microsoft Windows systems. "On-Site service" your Computer, Printers, Networking and WiFi setup is the best way to ensure that everything works where you use it.
Why take your computer to some shop to be fixed, when it must be setup correctly in your home or office? Where else would you want to be shown how to use your technology and receive hands on training?
Apple Product Service and Training
FCCS services all Apple products. Upgrades, Repairs, Virus Removal and Protection (yes, Macs can get infected), as well as Training on Apple products, including set up, joining a wifi network, security, backups, adding printers, and complex use scenarios.
I buy and refurbish many Apple products as well. A very popular request of clients is that I find them an iPad that is gently used and fully reformatted it to factory fresh.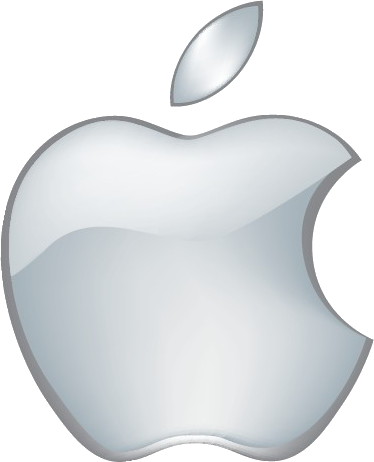 Testimonials
Here are a few testimonials about First Coast Computer Services.
If you would like to submit a testimonial, you can do that by clicking here: Submit a Customer Review

Awesome Service! I couldn't have asked for better. You will be my new go-to person for any computer questions/problems.
Thanks again for everything!
Sue

Steve was so helpful and getting my System up and running after the passing of my husband. Not only did he reconnect my Computer and Printer, he was very helpful getting all by devices (ipad, phone and Computer) also connected to my wireless printer. what a blessing
Elaine H

Steve did an excellent job of helping us with some complicated issues. Understanding and patient.
Melissa W

How fortunate we are to have someone like Steve Aldrich to help us with our computer problems! An expert in his field, Mr. Aldrich provides excellent service and professional help, as well as being kind and patient. I highly recommend him to anyone & everyone.
Elke C

Words cannot express how much I appreciate Steve's quality of work. Not only did he create a fantastic website for me, he was detailed and communicated well throughout the process.
Lynn S

Our experience was sensational. We had been doing so many things incorrectly. We definitely needed a good lesson in computer-eze. Steve was so patient & understanding. Thank you!
Carol A

Steve, you took great care of our computer needs and we  very much appreciate all that you did for us. Being technology challenged as we are, we are grateful to have you to call on for assistance. You Rock!
Jeanne D

Great service, great price. Helped me with about 5 or 6 issues I was having with my computer. If you need an honest computer guy, who will do what he does in front of you, so you can learn, too, then, call Steve.
Mischele

We had a number of issues that needed attention including hardware, software and systems problems that had been increasingly frustrating over time. Steve was prompt and professional and all the issues he worked on were resolved to our satisfaction. We will definitely use his services in the future. Thanks again, Steve.
David

I cannot rave enough about the fast, professional and caring emergency laptop service provided by Steve at FCCS! I emailed him from 4300 miles away about college daughters laptop suddenly failing. He not only messaged back early in the morning, he met her in the parking lot of her college, took the laptop, ran diagnostics, stayed in constant contact with his suggestions, fixed it with a super fast new hard drive, reloaded everything.. and saved all the documents! Very reasonable rates and absolutely over the top fabulous service!
Jolo M

Steven did an AWESOME job. He was prompt, knew exactly what he was doing, resolved the issue and got it done quickly. Reasonably priced with exceptional customer service! Happy…
Michele S

Fantastic. I called with a problem & Steve was at the house 15 minutes later. That alone was amazing. He worked diligently to restore a badly infected computer. A short time later I was reconnected to the internet & extremely happy with the service.
Bruce H

Steven is a great technician and is very fair pricing. Great job!
Joyce & Steven

I called Steve and came the next day. He answered his phone in a timely manner. Steve is very knowledgeable, reliable, patient and set up my computer just right.
Thank you Steve for helping my computer needs.
Rosalinda A

Steve is beyond amazing. He is personable yet extremely professional. We have lived in FL since 99′ and in varied areas, never found anyone (or company) as thorough and knowledgeable as his operation, on EVERYTHING.
He fixed and repaired a huge mess in a timely fashion with quick turn around. This is the second time we have used his company and we would rec this company to any size business or entity. He really, really knows his stuff. All is done, done right, backed up, and he explains what was done, why and where things are. He dots all the i's and crosses all the t's. He is a TREASURE and the real deal in computer and IT repair.
Elaine S

Two almost dead older laptops and a dysfunctional wireless printer. We needed help and we got it from Steve. Prompt, professional, courteous and competent. He also got us up and running on our Chromebooks. The service was great and very reasonably priced. HIGHLY RECOMMENDED!
Rich H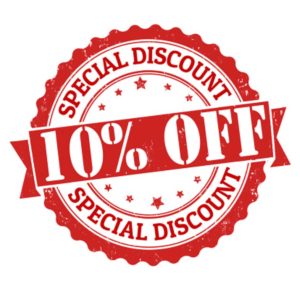 Use the contact form to request a service call and receive a 10% Discount on your Standard Service call.