Keeping up with the challenges of securing your technology can be a daunting task for anyone. There are thousands of new cyber threats each and every day. Some are benign, while others can quite literally leave you with no way to recover.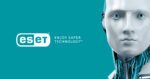 ESET Endpoint Security provides multi-layered protection including Network Attack Protection, Exploit Blocker, Botnet Protection and World-Class Antivirus and Antispyware. Click Here to Save on ESET with FCBC.

FCBC also works with Cisco Meraki for network security. If you need Intrusion Detection/Prevention, the Meraki family of devices is the way to go. They provide unparalleled protection and reporting.
---
Note from Steven:
I personally like the fact that both of these companies provide  a realtime activity dashboard. I can see if there are any issues, often before customers notice there is an issue.
Call FCBC now at (904) 479-5661.
Or use the contact form below and we'll contact you to set up an appointment.